COMPANY PROFILE

Offshore Medics International is a company specializing in supplying a complete Medical support system to the Oil, Gas and Construction industries worldwide which are onshore/offshore, drilling rigs, barges, platforms. We are based in and operate from Mumbai - lndia.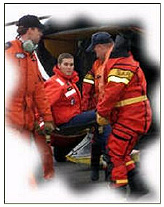 We supply professionally skilled and trained medical & Paramedical staff, medical supplies and equipment that is required for a highly professional Occupational Health and safety services at remote sites.

Offshore medics International is a company catering to the Medical manning requirements of the Offshore / onshore Oil, Gas and Construction Industry world wide.

Offshore Medics International is a one-stop shop for all your company medical requirements.

Is a company based on years of experience, specializing in providing a complete medical support system to the Oil, Gas and construction industries world-wide.

We specialize in supply and management of offshore medical staff, medical supplies and equipment in order to provide you with the best onsite medical service at remote location.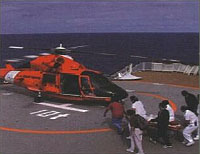 Offshore Medics takes care of all your accident, Emergency, first aid, and occupational health and safety requirements on site. We supply the medical manpower to suit your requirements and also co-ordinate emergency medical evacuation procedures.

We employ the best, board certified , qualified and well trained doctors, nurses, medics, paramedics and laboratory personnel available. All have requisite experience in their field, and also having the necessary safety, emergency, fire and survival skills, which enable them to deliver to you a first class complete medical care service in hostile and remote locations.

SELECTION CRITERIA:
We select our manpower based on qualification, experience, training and personal interviews in most cases.
We have a large database of experienced medics and paramedics who work on or are desirous to work at remote locations world wide.